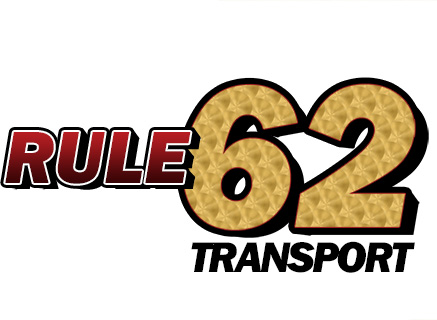 Rule 62 Transport is a premier logistics provider. Our Customers utilize our services for nationwide shipments of construction equipment, military vehicles & equipment, material handling equipment and emergency vehicles.
Humvees to Heavy Haul, golf carts to graders, we have the experience to pick-up, secure, transport & deliver your Items anywhere in North America
Our expertise includes the coordination & cooperation with 3rd party vendors, such as Auction Lots, Rental Companies, Military Bases, and Repo Yards.
In 2017, we handled the details for over 600 shipments. We understand the challenges and conditions for any & all transports. Our Customers rely on our attention to the details, and they frequently acknowledge our competitive pricing. We continue to provide the best service and the best value.
Based in the Los Angeles area, we also provide logistics solutions for Film & TV production companies, supplying trucks, trailers, and experienced drivers for studio & location shoots.
Rule 62 Transport – Serious about Shipping
(but we don't take ourselves too seriously!)
For Information or a quote, contact:
info@rule62 transport.com
or call us:
818-262-4466